Visit Our Agency's
Valuable Ohio
Insurance Resources:

Auto Insurance Quotes
Home Insurance Quotes
Boat Insurance Quotes
Motorcycle Insurance Quotes

Business Owners Quotes
Workers Compensation Quotes
Business Auto Quotes

Medicare Supplement Quotes
Life Insurance Quotes
Health Insurance Quotes
Long Term Care Quotes

Workers Comp Program PDF
Pet Insurance Plans
Service My Account
About Our Agency & Services
Read Our Privacy Statement
Return to Home Page


Questions?
We'd Love to
Hear From You.

E-mail Us:
quotes@allinsuranceohio.com
The Novak Agency
PO Box 460
Uniontown, OH 44685
Toll Free: 877-882-6713
Phone: 330-699-9021
Fax: 330-699-5355

Insuring Residents
and Businesses
In Ohio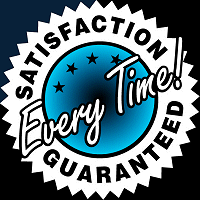 Fast and FREE quotes by phone! Call our Toll-Free INSTANT Quote Line below and receive your quote right on the phone NOW!


(Local Phone: 330-699-9021)

Or, click on the line of coverage you are interested at left, and we will rush a quote back to you within 24 hours. Call Now!
With decades of insurance experience, we have been serving satisfied businesses and residents throughout Ohio for auto, home, business and other insurance. Click Here to find out more about our services and agents.
Business Insurance

We specialize in Business Insurance for all Retail and Wholesale Ohio businesses. Our programs' premiums start at a low $500.00 per year!
Get a Free quote!

Special discounted boat insurance programs for boats of all kinds. Call us for a phone quote, or apply online today for a
FAST and Free Boat Quote!




Ohio Auto Insurance
Programs. Huge Discounts!
Call Now, or Apply Online.


We specialize in Good Driver and Family accounts. Save up to 20% on your Ohio auto insurance, and even more if we write your homeowners insurance too!

Get a FREE Online quote
Plans Starting at ONLY

---
Homeowners Insurance
Fast Phone Quotes!
877-882-6713
We specialize in placing Homeowners Insurance for nearly all Ohio locations. We can place coverage same day for your new home purchase.
Coverage by Phone or E-mail make it easy for YOU! Call or Request a FREE Homeowners Quote today.
---
Lowest Term Life Rates!
10-Year Term Life Insurance Rate Examples. Apply NOW!
Age/Gender
Coverage Amount
Cost Per
Month
25-M
$100,000
$8.25
40-F
$100,000
$8.91
55-M
$100,000
$18.91
60-F
$100,000
$22.87
The examples above are for 10 Year Level Term, on non-smoker accouts. However, we have life products for all sitatuions - get your FREE QUOTE today!